Thanks to our incredible team, xDesign has earned a place in the first ever UK Best WorkplacesTM for Wellbeing, a list highlighting a range of UK businesses that prioritise the wellbeing of its people.
The accreditation, awarded by Great Place to Work®, is analysed through employee surveys, assessing people's holistic experiences of wellbeing at work by collecting feedback on how the company supports their:
work-life balance
sense of fulfilment
job satisfaction
psychological safety
and financial security
Evaluations also include an assessment of how well organisations are able to deliver consistency of their employee experience across all departments and seniority levels.
Following on from our Best WorkplacesTM in Tech recognition in September last year, we've had honest conversations with one another to identify what's necessary to fully support our people. As a result, xDesign has continued to take active steps in supporting our team in their physical, mental, and financial health. With the expansion of our resources, in-depth research being undertaken, and recent partnerships with wellbeing organisations, this accreditation is a testament to our talented team, as our chief people officer, Ciji Duncan, explains:
"At xDesign, we act with people at the heart of our decisions. Our priority is to make sure everyone feels supported in their role, and that involves giving them a voice to express what they need from us. We're actively listening to our people through regular feedback to discover areas in which their wellbeing could be further supported. Recently, this has resulted in the introduction of new initiatives like Vitality and Bippit, which have already been widely adopted by our people. It's fantastic to not only be recognised for our efforts by being placed on the UK Best WorkplacesTM for Wellbeing, but to see the positive effects taking place in our team."
At the beginning of this year, xDesign introduced opt-in private medical insurance through Vitality, and access to unlimited 1:1 coaching through financial wellbeing platform, Bippit, to all of our team members. The opportunity for these initiatives were identified through ongoing employee feedback, and our choice of partners aided our desire to provide personalised support for our team members at varying life stages and across a range of unique individual circumstances.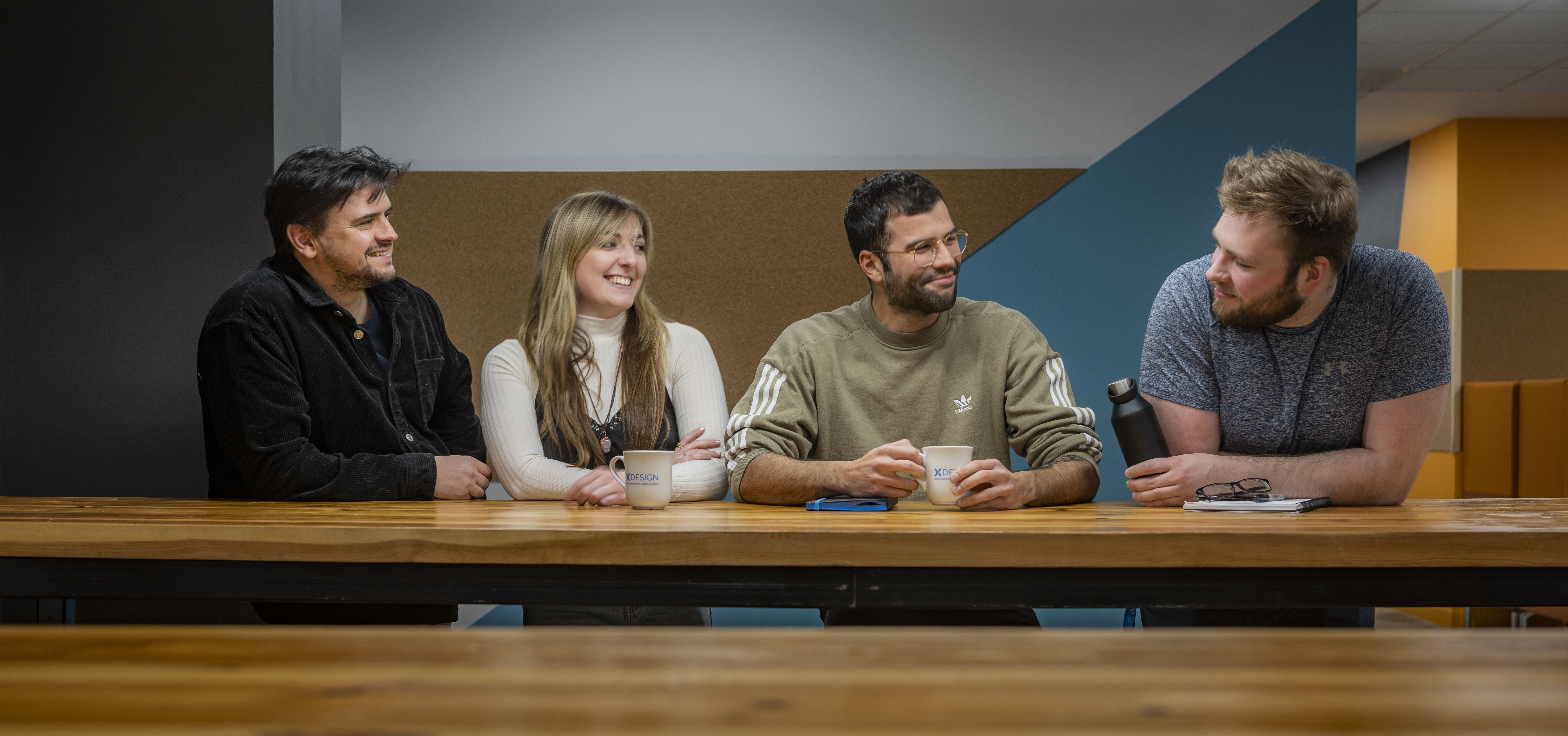 These initiatives are in addition to multiple other processes xDesign has in place to ensure it's an environment where our people can fuel their interests, feel secure, and have a good work-life balance. Our offerings of learning and development days and allowances, fully remote work, and enhanced parental leave also work to serve our people in a way that suits them, and will continue to support our team as they progress their careers. With these strong processes in place, and more initiatives soon to be introduced, Ciji describes her optimism about the future of the wellbeing of our people.
"As we continue to scale quickly, we're committed to elevating the wellbeing of our people, rather than simply maintaining it. We're always evaluating new ways to create the strongest possible support network for our team and are continuing to ensure we have the right capabilities and resources to drive wellbeing. We're doing this by expanding the skills of the people team with mental health first aid training, and we're welcoming a dedicated role for head of learning and development and an early careers manager to further enhance these areas of the business. Efforts to date combined with our ongoing plans to introduce more initiatives sheds a very positive light on the future of our people's wellbeing."
We offer a range of benefits to create an environment that is supportive, secure and motivating. Find out more about our benefits in detail here.