Record high passenger numbers 
The rail network in Great Britain is experiencing record high numbers of passenger journeys, exceeding 1.7 billion between 2016 and 2017 and that's expected to grow by a further 30% over the next 20 years. Network rail currently operate over 7,500 vehicles, 20 000 miles of track, 23,000 switches and crossings and 32000 bridges and tunnels. As a result of this surge in demand and complex infrastructure, commuters are often experiencing overcrowding and delays.
Infrastructure is the backbone of any rail system; however, the UK Rail's infrastructure is vast, ageing and reliant on many paper-based processes. This inevitably has a knock-on effect regarding safety, reliability and capacity. To cope with this surge in demand, rail infrastructure needs to be updated and modernised to cope with not only the rising expectations of passengers, but is also critical for ensuring continued passenger safety.
The transport, travel and logistics industry is increasingly going digital. It is an area where the value of real-time information and insight can make a profound difference to passenger experience, operator and business performance. Compared with aviation, for example, the rail sector has been relatively slow to embrace digital technology. There are a range of factors behind this: from industry structure to investment cycles and many more things – yet the adoption of digital within rail is a critical part of the industry's future.
We are proud to be working with clients in the rail and transportation industries to help our clients successfully leverage mobile- enabled technology solutions that make our roads and railways smarter and safer.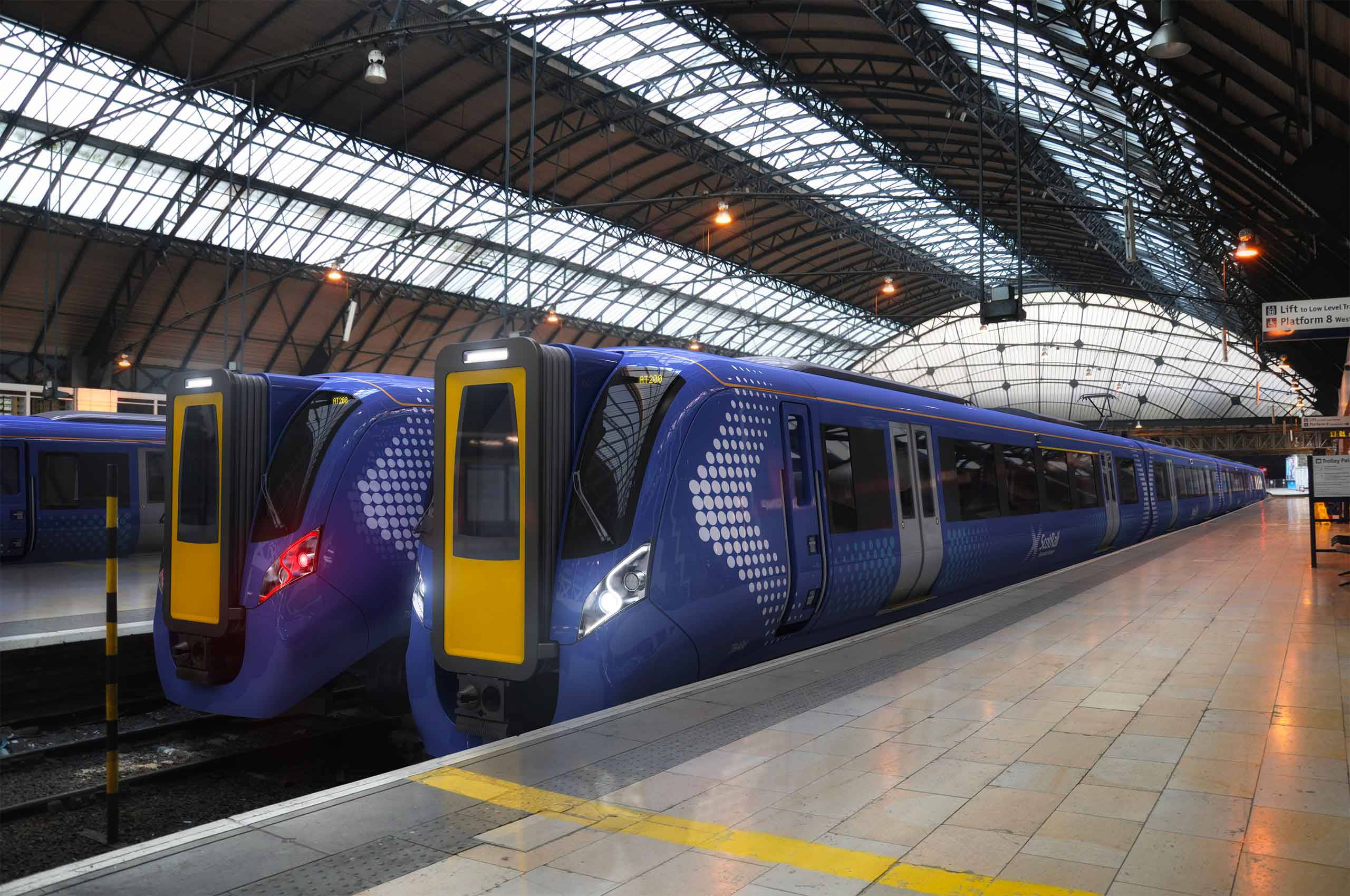 The Digital Railway, enabled through mobile
At the heart of this, the rail industry's Digital Railway Programme is an ambitious project with the aim to create a detailed digital model of the UK rail network. It's focus is to use digital technology to drive up capacity (e.g. more trains); smarter and responsive timetabling and route generation (better connections); and creation of digital assets that allow operators and users to maximise their potential.
By way of example, Network Rail have have recognised the benefits of leveraging smart phone technology to help frontline rail workers perform their job more effectively and efficiently. Over the past 5 years, Network Rail has rolled out over 25,000 iOS devices to its workforce, 18,000 of these specifically across frontline maintenance, operations and safety workers. These provide bespoke mobile apps that help maintenance teams to fix, maintain and improve the railway infrastructure more quickly and enables safer decision making.
The MyWork App, provisioned by ORBIS[1] (Offering Rail Better Information Services) and delivered in 2014 digitally provides an overview of all the jobs a team needs to complete during that shift, sending daily job schedules to more than 14,000 rail maintenance staff across the country.
Not only have passenger and consumer digital expectations changed, employee expectations have also changed in terms of how they prefer to consume and distribute information. Over 200 million workers worldwide use smartphones and tablets for work purposes on a daily basis to increase efficiency and collaboration. This not only reinforces the need for digitisation of work flows and information management but it also highlights the glaring inefficiencies of paper-based processes. Two thirds of rail employees agree that the digitisation of processes makes their jobs easier[2].
Critical safety paper-based processes
However, despite the digital transformations that are taking place, progress is still relatively slow. For example, capacity improvements via traffic management in the form of variable speed limits have been in place on UK motorways for years. Smart and mobile ticketing has been in place in other industries such as aviation and the entertainment industry for years, yet the rail industry is lagging behind, promising smart ticketing solutions by the end of 2018.
Furthermore, despite the progress being made to leverage smartphone technologies to help frontline rail staff regarding infrastructure maintenance and engineering works, there are still many intensive paper based processes that are costing both time and money to create and distribute across the network, particularly when it comes to critical safety. For example, the production and distribution of Weekly and Periodical Operating Notices (WONS & PONS) from Network Rail are largely paper-based – printing and binding electronic (PDF) documents that detail critical safety information regarding speed limits, restrictions, engineering works and more. Drivers are legally obliged to carry this document on their person at all times and refer to it when needed, as well as sign a paper form to acknowledge their contents.
Partners in apps
We recently worked with Abellio ScotRail to help address some of these challenges and start to digitise heavily paper based safety processes. We created a state of the art application that replaced the cumbersome 300+ page set of paper based manual technical instructions, critical for ensuring passenger safety. The app itself ensured that the right information regarding speed restrictions, signalling requirements and engineering works were reported to the relevant people, at the relevant depot at the relevant time. We helped ScotRail realise over £120,000 a year in print and production costs. Not to mention the significant impact it had on time, efficiency and the distribution of key management information. We've seen significant demand for this and are also beginning to roll this out to multiple UK rail franchises.
The future of rail
The volume of rail passengers and length of journeys are only set to increase over the next 20 years. This will continue to place an enormous amount of pressure on the existing rail infrastructure. The ability to harness the power that already lies in a digitally engaged workforce sets rail companies in good stead for moving forward with digitally transforming. Leveraging digital technologies to address processes inefficiencies are paramount for ensuring future collaboration, risk mitigation, enhanced efficiency, reduction of cost and most importantly, continued passenger safety in the future.