We recently had the fantastic opportunity to work with The Alchemist, a UK leading bar and restaurant group to develop their "Alchemist Conjurer App" for their brand new augmented reality cocktail menu. The Alchemist wanted to create a more immersive and differentiated experience for their guests by combining mixology, technical innovation and design to bring to life their cocktails.
We were delighted to be chosen to develop the app alongside Vapour who provided the amazing illustrations.
Guests at the Alchemist can choose from six AR centric cocktails, which are inspired by iconic childhood memories ranging from seaside trips, to pirate ships and more.
For example, The Seaside Sour which is inspired by family trips to the beach is made with Monkey Shoulder Whisky, citric acid, hyfoamer and seaweed to mimic a trip to the seaside. The peach IPA combines Glenfiddich whisky, peach and beer designed to mimic the very first taste of beer.
If guests order all six cocktails on the menu, they unlock a top secret- elixir. It's a great way to provide a more interactive and engaging experience for guests, whilst also providing some differentiated content and helping them to boost overall sales.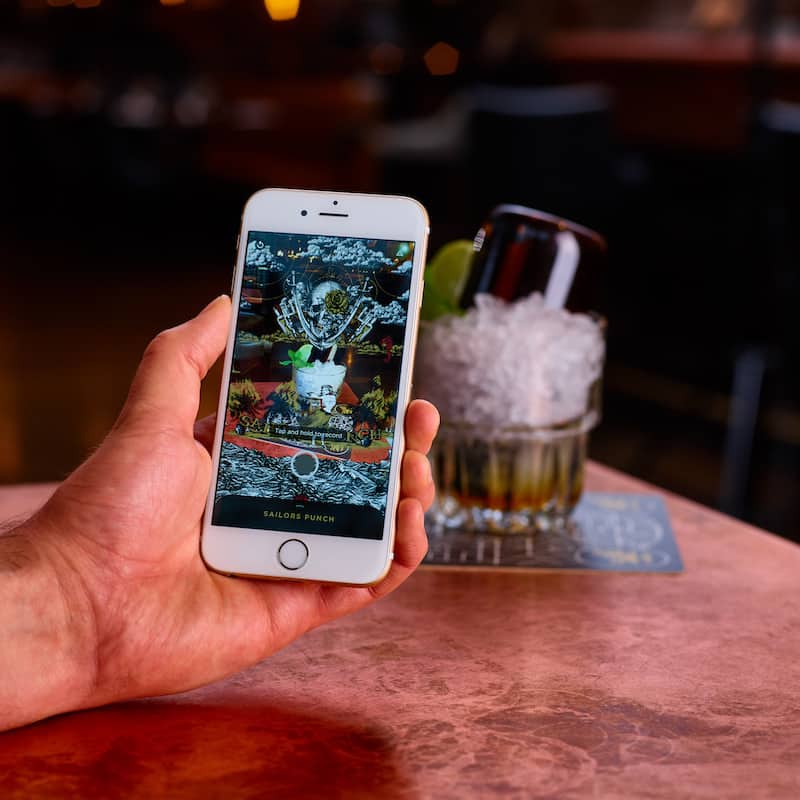 How does it work?
The mobile AR technology has been designed to tell the story behind each of the six cocktails. The app which is available on both Android and iOS devices allows guests to launch the app through a card that acts as a gateway to the virtual world, see the amazing animations for each cocktail, capture the action through the camera and share the experiences to social media as well as logging each cocktail they try.
The app was designed to reflect The Alchemists dark, mysterious and almost spell-binding brand by combining design and animation that brings the cocktails to life.
It was a really interesting project for our team at xDesign to work on. We got to work with some new AR technologies- specifically Unity and Vuforia which is an industry leading AR platform that lets you develop incredible AR content across multiple devices.
Our Product Owner Alanna Innes, who managed the development of the Alchemist Conjurer from xDesign said:
"This project afforded our team at xDesign an unmissable opportunity to work more collaboratively with design and animation - not only were we excited to be developing an innovative app, the whole team were invested in bringing The Alchemist brand to life with augmented reality. Working using Agile methodology, we delivered early and often so we could receive valuable user feedback and incorporate as many improvements as possible. The final app is a great example of what can be achieved when the team has a strong product vision and autonomy to deliver interesting solutions"
Augmented reality rollout across drinks industry
We are seeing more brands within the drinks industry turn to augmented reality for marketing purposes and to come up with new ways of engaging consumers through innovation. Done well, augmented reality apps in the drinks and beverage industry can help you to drive sales or enhance and differentiate your brand from the competition.
For example, Absolute Vodka released an augmented reality mobile app that takes consumers on a 3D tour of the village off Aushus, where the drink is produced. This allows customers to explore the entire process of making vodka.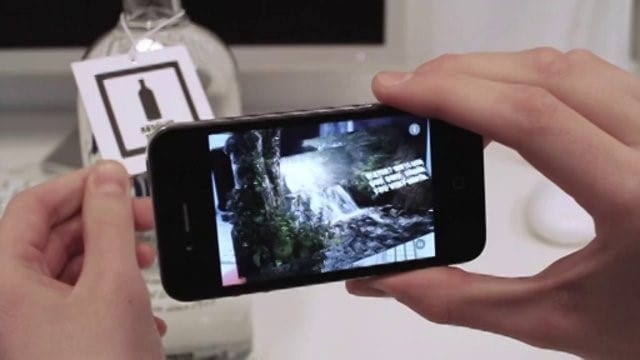 Guinness went another way and created a "Decorate Your Pint" AR app as part of a Christmas marketing campaign. It was designed to allow customers to decorate their pint in festive attire and share a snapshot of them with the decorated pint to social media.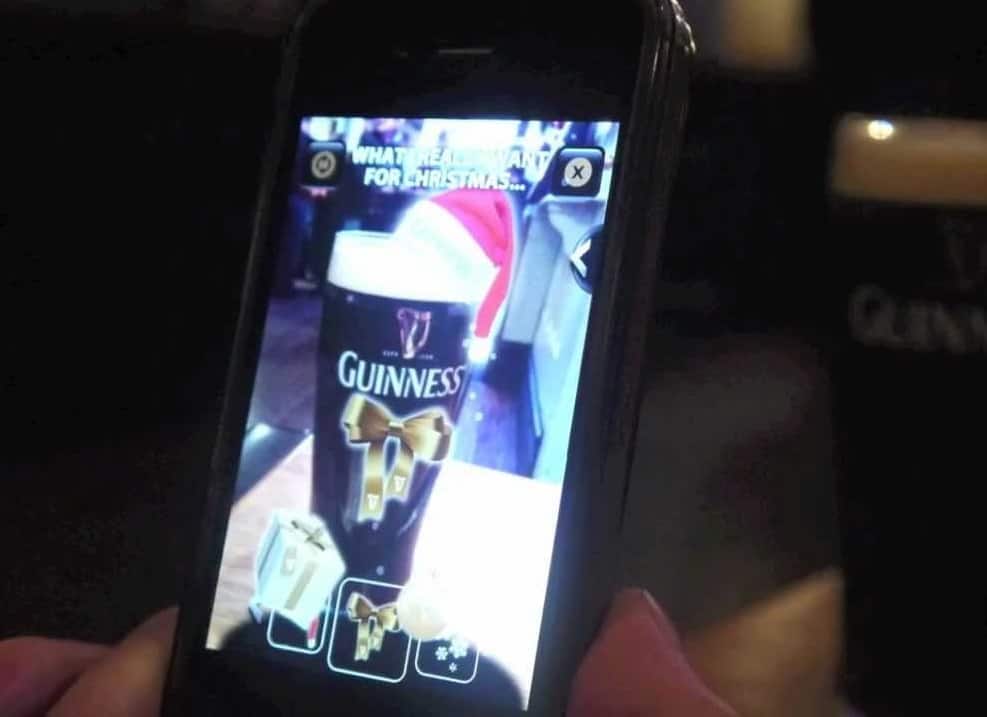 If you are in the drinks industry and are looking for ways to differentiate your brand with augmented reality mobile applications, we'd love to help! Drop us a line and let's chat!