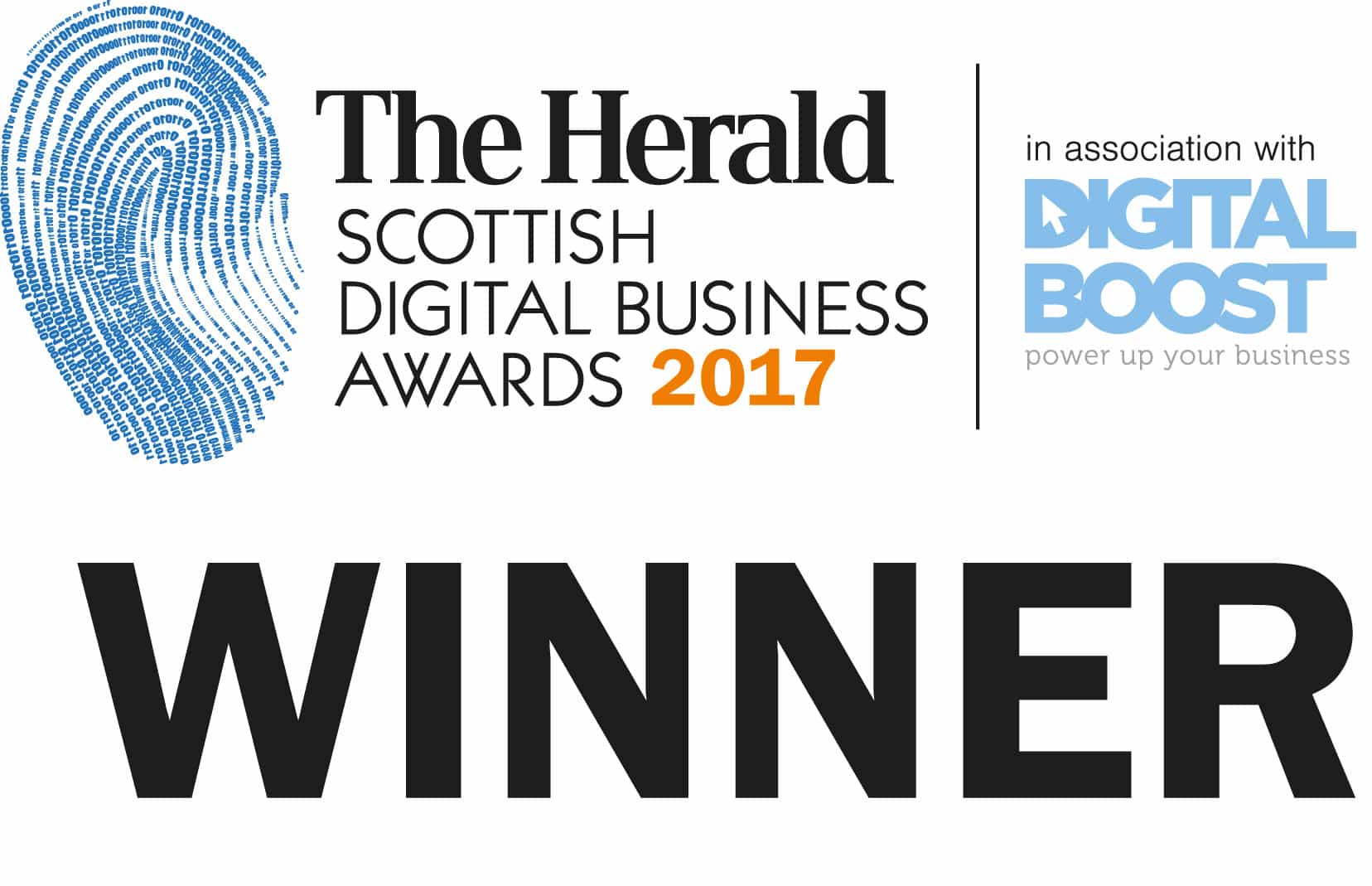 The team at xDesign are delighted to announce that we were awarded the Best Mobile Application award together with Visit Scotland and Whitespace at the Herald Scottish Digital Business Awards 2017.These awards recognise organisations and agencies using innovative digital strategies and technologies to expand their business and client base in Scotland and beyond.
xDesign were thrilled to be shortlisted for a number of digital awards and were excited to help showcase the fantastic digital talent, skills and knowledge in the Scottish digital technology space.
We worked with Visit Scotland and their design agency Whitespace to create ScotlandVR, a state of the art virtual reality application on Google Cardboard designed to work seamlessly across both iOS and android devices. The app was designed to help attract more visitors to Scotland and bolster tourism, effectively promoting Scotland internationally and helping to maximise the economic benefits that tourism brings.
The app was accompanied by a hugely successful campaign where branded Google cardboard devices were sent across the world to give tourists a sneak peek of what Scotland has to offer and to entice them to sample more. There was also a fantastic combination of eye catching VR content produced, allowing people to fly over the kelpies or walk the viking habitat in a 360 degree setting.
The app has been extremely successful being featured in Apples "Whats Trending This Week" category and downloads exceeded over 10,000 in the launch weekend alone.
A massive thank you to our partners at Visit Scotland and Whitespace for helping us to create this.
To find out more about the project or what we can do for you, get in touch with the team today.