Product Tank Edinburgh teamed up with UX Edinburgh to provide a deep dive into the importance of user research and testing in product development. Chaired by Russell Henderson of xDesign, there was a fantastic lineup of speakers ready to share their expertise and experience.
In the first part of our Product Tank blog series, we've pulled together some of the key learnings and insights shared during the evening. Read on to find out more..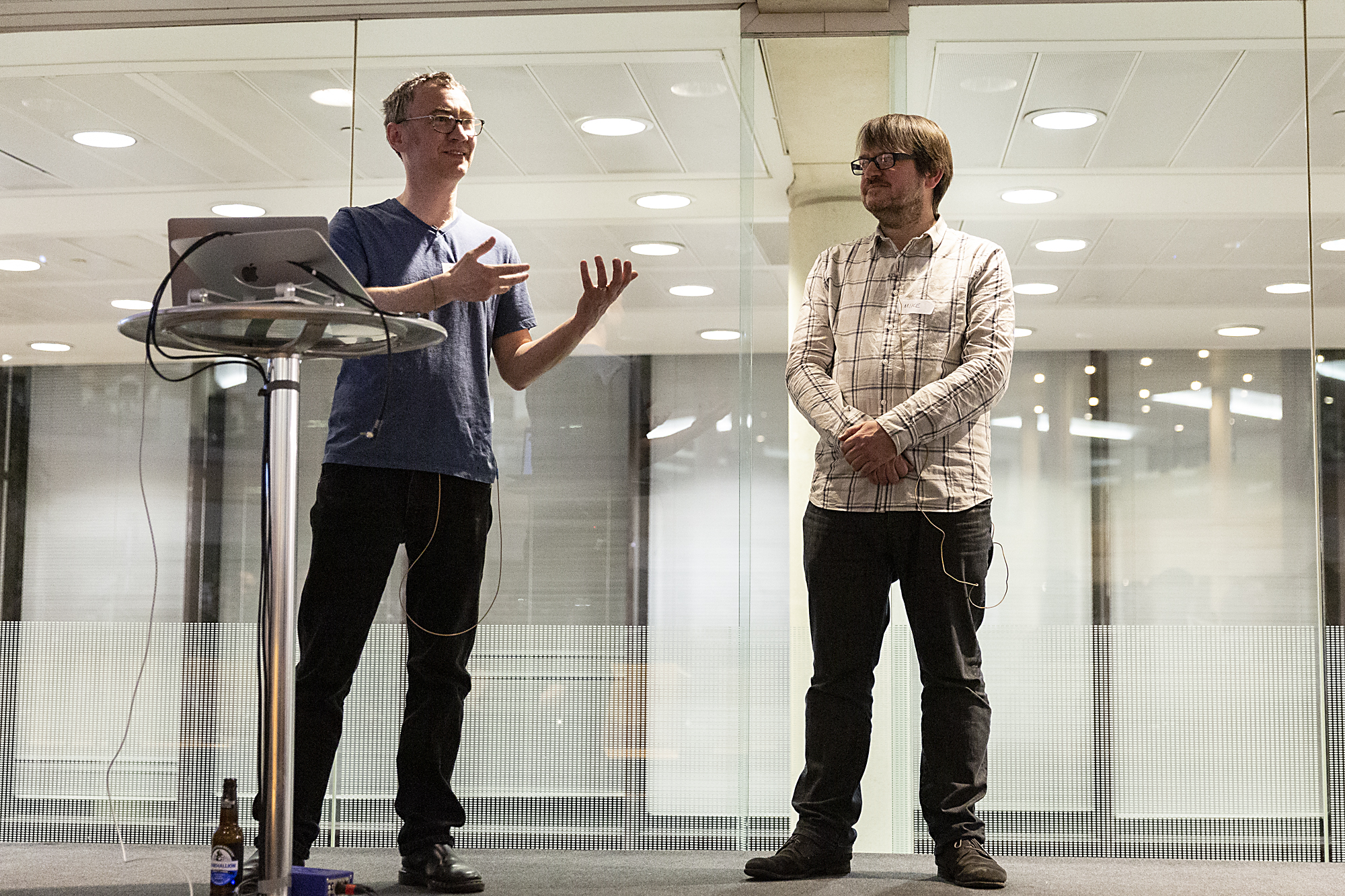 User research mistakes to avoid
Our first speakers, Mike Jefferson (Education Scotland) and Bobby King (Scottish National Investment Bank), came together to share their knowledge and some key user research lessons they have learned throughout their careers. Some of the key takeaways included:
The importance of involving users as early on in the product development process as possible.
They also emphasised the importance of meeting users not just early in the process, but multiple times throughout the lifecycle to make sure that you are challenging any assumptions.
The danger of jumping into prototyping too quickly, without conducting the necessary user research to guide the direction of a prototype.
They recommended viewing user research as a "team sport". Not only does involving other people in user research help eradicate any "solo bias", it also allows you to tap into other insights and ways of extracting information from users.
Interested in finding out more? You can watch Mike and Bobby's full talk here.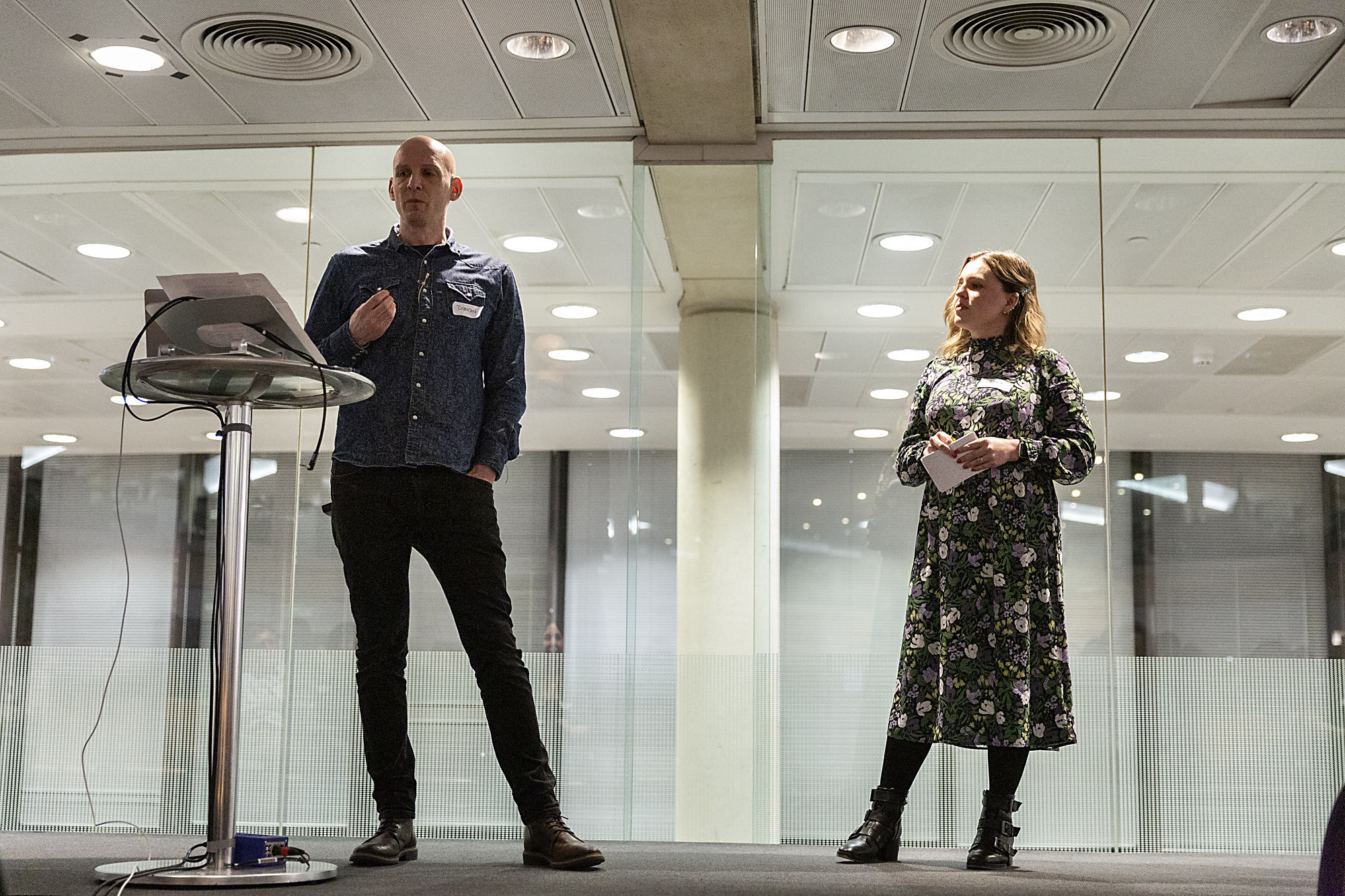 Use a people first approach
Alanna Innes, Product Owner at xDesign and Duncan Forbes at Heineken took the stage to share how they have optimised the customer onboarding experience for Heineken. This was a 20 year old business problem that span 8 departments and multiple customer types. They were looking for a digital solution that would help streamline the process from initial customer enquiry, through to pulling their first pint. They shared some of their key lessons learned when building the prototype:
The importance of challenging assumptions and how to manage what a large corporate business expects with what the end customer actually needs.
Alanna explained their process of user research and testing, both with their staff and customers to get a 360 degree view of what the product needed to deliver. This included conducting in depth video user interviews and usability testing.
Both Alanna and Duncan emphasised the importance of communication and nurturing your stakeholder relationships throughout the process.
By conducting in depth user research, they managed to pivot the focus of the prototype early enough to focus on what provided the most value and ease for the end customer.

The Heineken onboarding app has been succesfully tested with a number of key customer types and will be rolled out nationally to hundreds of customers all over the UK this year!
Find out more and watch Alanna and Duncan's full presentation here.
Get organised and get savvy!
Jenny Bjorkman shared her success stories of how Sustainably perform user research on a shoestring budget - it is possible! Some of her key tips for small businesses interested in conducting user research included:
Deciding your target market upfront is crucial. If friends and family members fit the bill - use them! People are usually willing to give up their time for a box of chocolates or an amazon voucher.
Get organised! User research can take a long time to get the insights you really need. Understand what you're trying to achieve and plan a strategy to best extract that information.
Many research tools are subscription based and cost a fortune for small start-ups. She gave some examples of useful tools that have been effective for conducting user research at Sustainably, including Screenflow and Reflector.
Find out more and watch Jenny's full talk here.
The talks were followed by a panel Q&A session. Keep your eyes peeled for the next post in the series where we will be discussing these and answering some of the questions we didn't get to on the evening.
It was fantastic to see such a great turnout - it demonstrates that there is a clear need for sharing & celebrating best practice. xDesign, along with Deliveroo Engineering and Lloyds Banking Group, are proud to support Product Tank Edinburgh. If you have ideas on how we can further support product excellence in our growing community, please reach out to Russell Henderson or contact one of the organisers. We would love to hear from you!