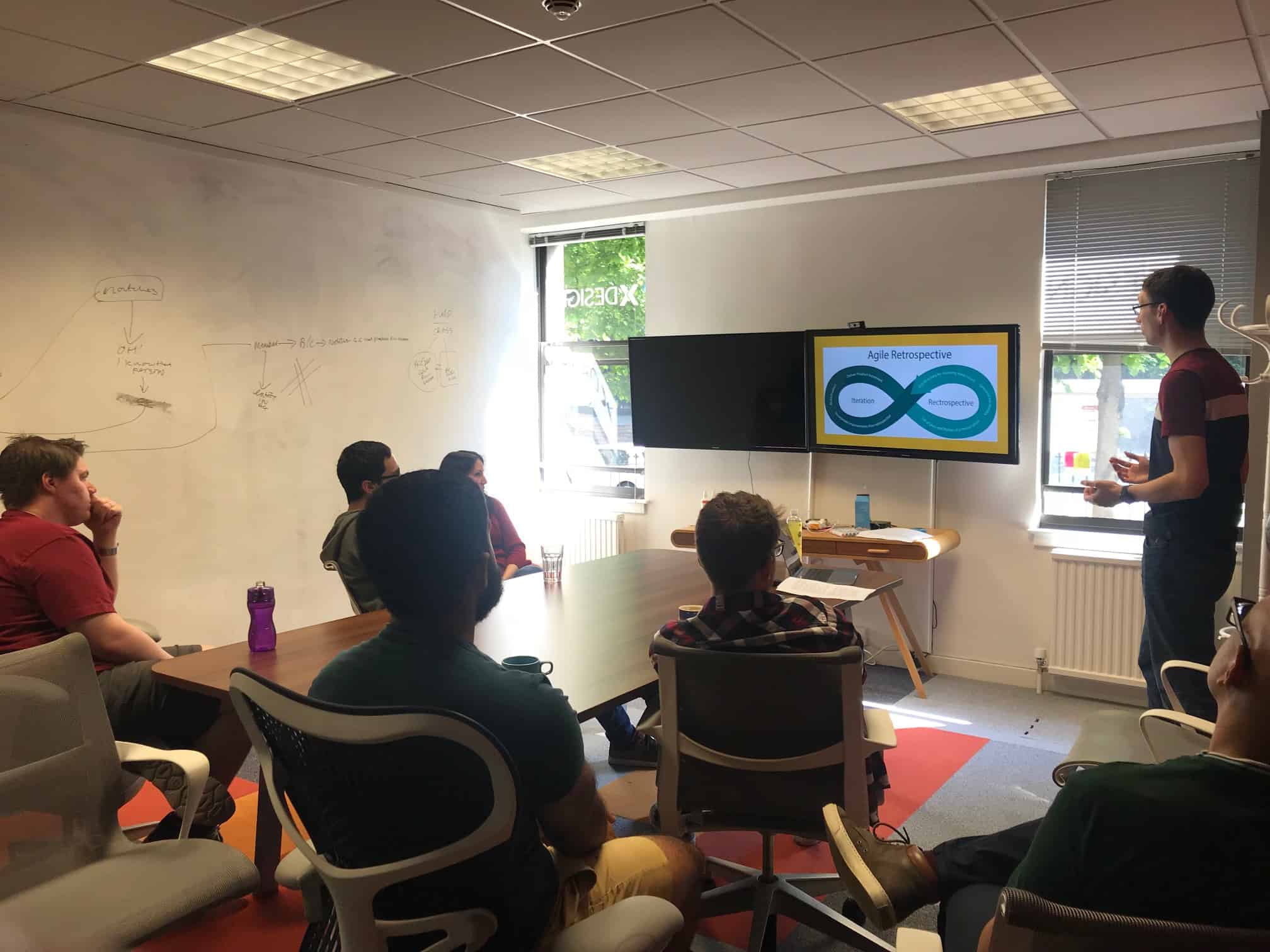 It's one of our favourite days of the month- xDesign Innovation day! On the last Friday of every month the team gets together to host a day of innovation brilliance. In the mobile and digital/software development space, it's really important that we all have the opportunity to try and test new ideas and technologies that we think could make a real difference to either our clients or indeed for us internally as a company. It's also a bit of fun where we can take a slight break from client work and discuss current challenges and technology trends.
We're lucky enough to have a hugely talented team across the board who are specialists in their fields. The innovation time allows us all to work together cross functionally on projects we may not always have the chance to get involved in in our day to day roles.
First thing in the morning (obviously after some coffee), we get the whole company together for a workshop. Every month, a different member of the team has the opportunity to present a topic or theme that interests them and they think could help the business out. This week, Rory our Head of Android is discussing user stories and how to experiment with new approaches and tools to deliver a better experience for our clients.
We open up the floor to a wide range of topics, it's not just limited to software development. Some of the workshops we've held recently have been around marketing and branding, UX and design best practice, workplace culture and satisfaction and team building. It's a great way to gather feedback from across the company and implement changes, especially as we grow.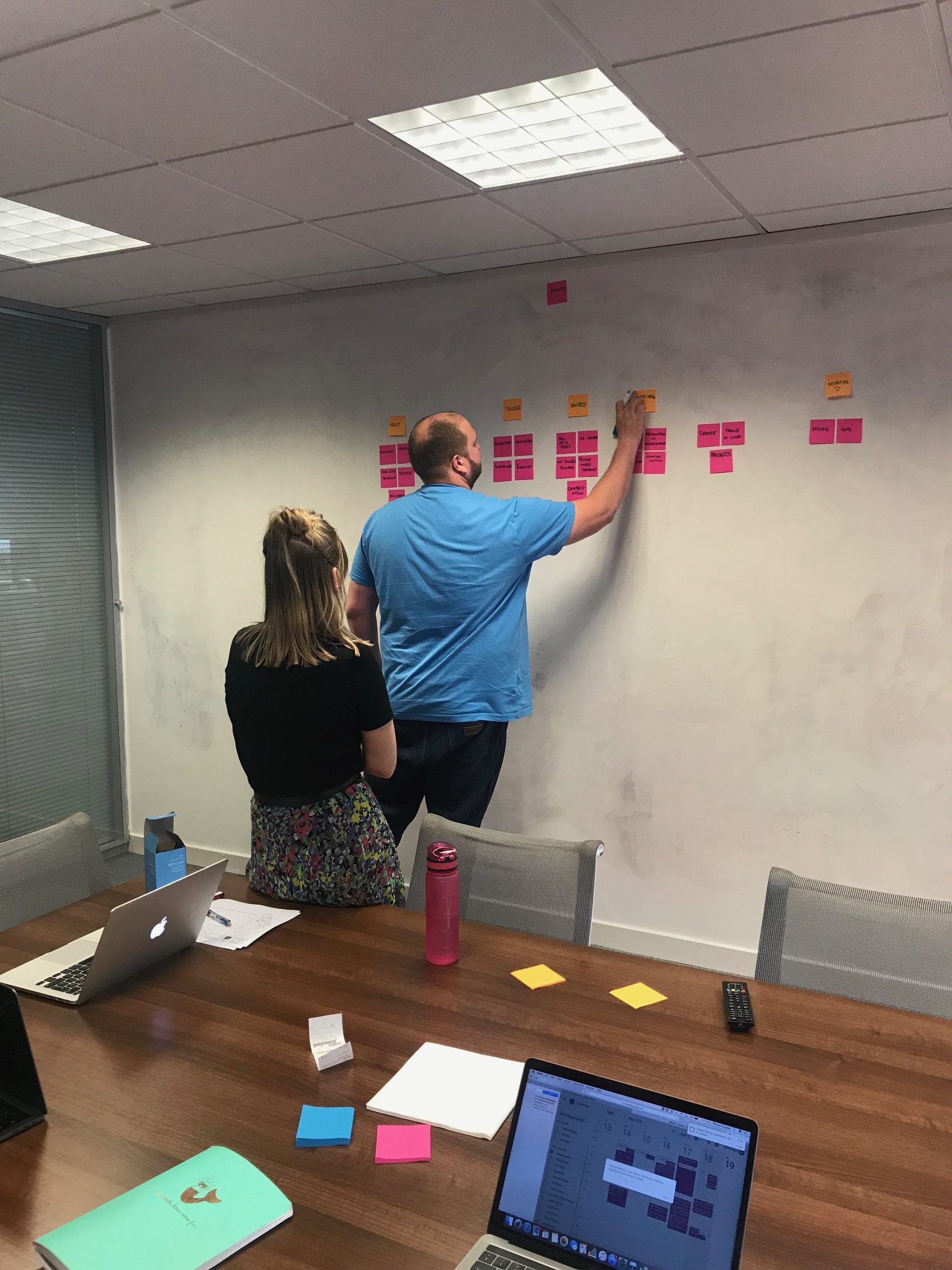 Then everyone is free to either work as individuals or teams on their own innovation projects. Today we have teams working on building a brand new xDesign showcase app, designed to showcase some of our best work on client projects and provide company information and updates. We're moving into a brand new office soon and it's a great opportunity to build our own apps from scratch to integrate into our new environment.
Myrto, one of our Android developers is experimenting with cross platform development using React Native. React Native helps us build apps faster and it can also render UI for both iOS and Android devices. It's one of the top mobile javascript frameworks among developers and it's certainly growing. Some of the guys have obtained early access to the Reactive Nation in action book to see how it is delivering real results and how we can incorporate that into some of our client projects.
Alasdair on our web team is working on a new technology called GraphQL- built by Facebook. It's essentially a framework that allows our mobile and web frontend to perform queries on our APIs rather than call a statically built endpoints. Its goal is to give client applications more control of what data it receives from the API, and I'm exploring if it can be done with less coding effort/ implementation time than how we currently do things.
We have lots of other innovation projects going on across the company, however not all our projects are tech related. For example, I'm working on a project with a few others to help us actively improve our culture for everyone at xDesign and figure out how we can harness the amazing work we do and our close-knit team culture to establish some new company values. We're growing pretty quickly and about to outgrow our office space (which is fantastic!) so this is a real opportunity for us to define the future direction of xDesign and the kind of working and collaborative culture we want to create moving forward.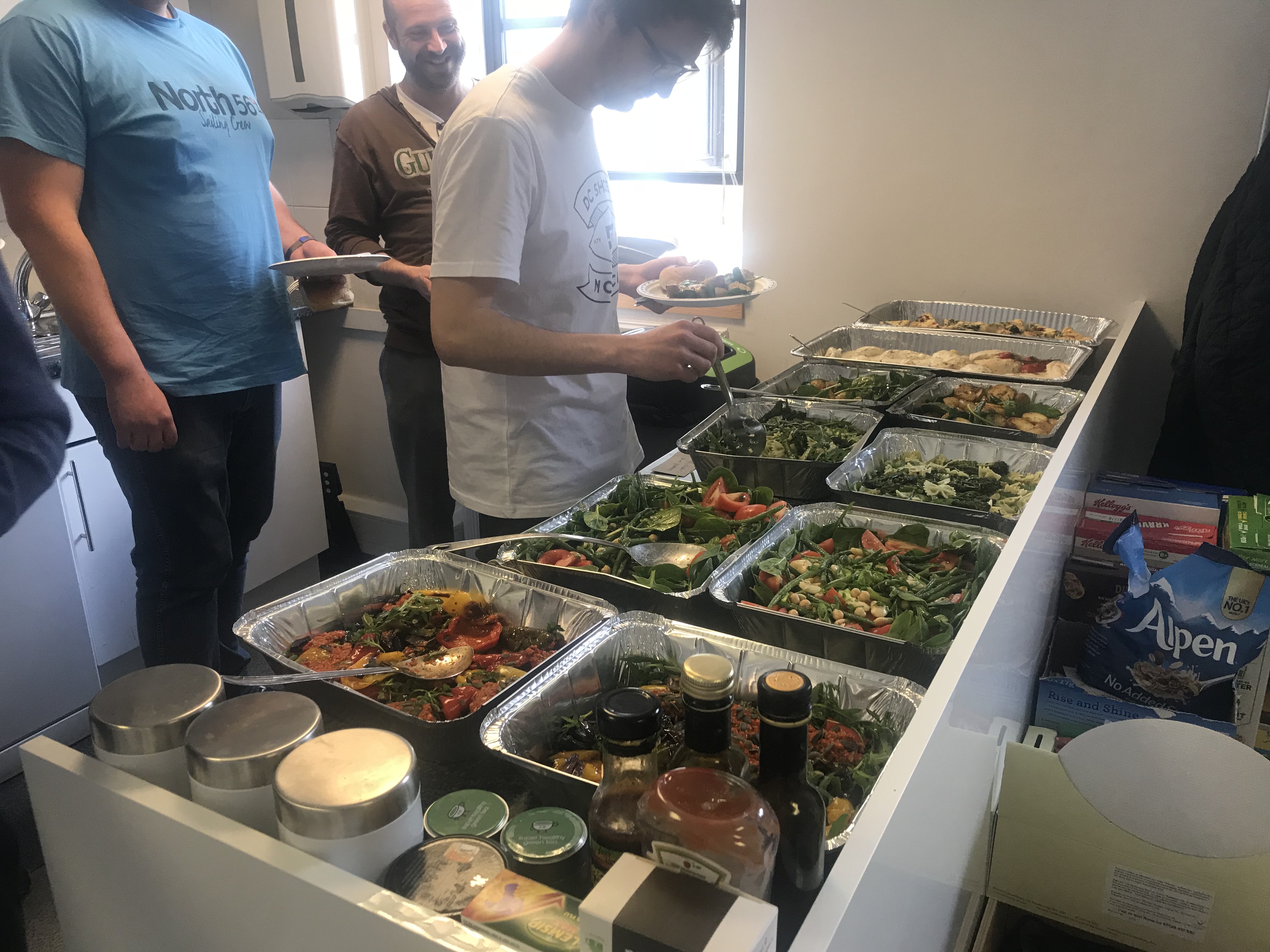 At lunch time, the xDesign company Directors Ben and Euan present their monthly update. This includes discussing the state of current projects, exciting new projects coming down the line and it also gives everyone an opportunity to raise any queries or give recognition to people and teams that have gone above and beyond. We then all get to tuck into a huge catered lunch- today was delicious Indian food and that always goes down a storm! And of course, no innovation day is complete without people battling it out on the ping pong table!
We hope this gives you a flavour of what we get up to. We really believe that this time is crucial for everyone in order to learn new technologies and ways of working that we can incorporate moving forward. We take pride in fostering an environment where we can experiment and we adopt the mentality that there's no such thing as failure.