The Apple product launch event is one of the most highly anticipated technology events of the year. Tim Cook, the CEO of Apple along with a raft of other Top Executives took the stage to announce the new iPhone models and updates to the Apple Smart watch.
Here's our rundown and thoughts on last nights announcements:
Tim Cook started out by announcing that over 500 million people visit the Apple Store every year and their 2 billionth iOS device is about to be shipped (inclusive of iPhones, iPads and iPods), a record breaking milestone for Apple.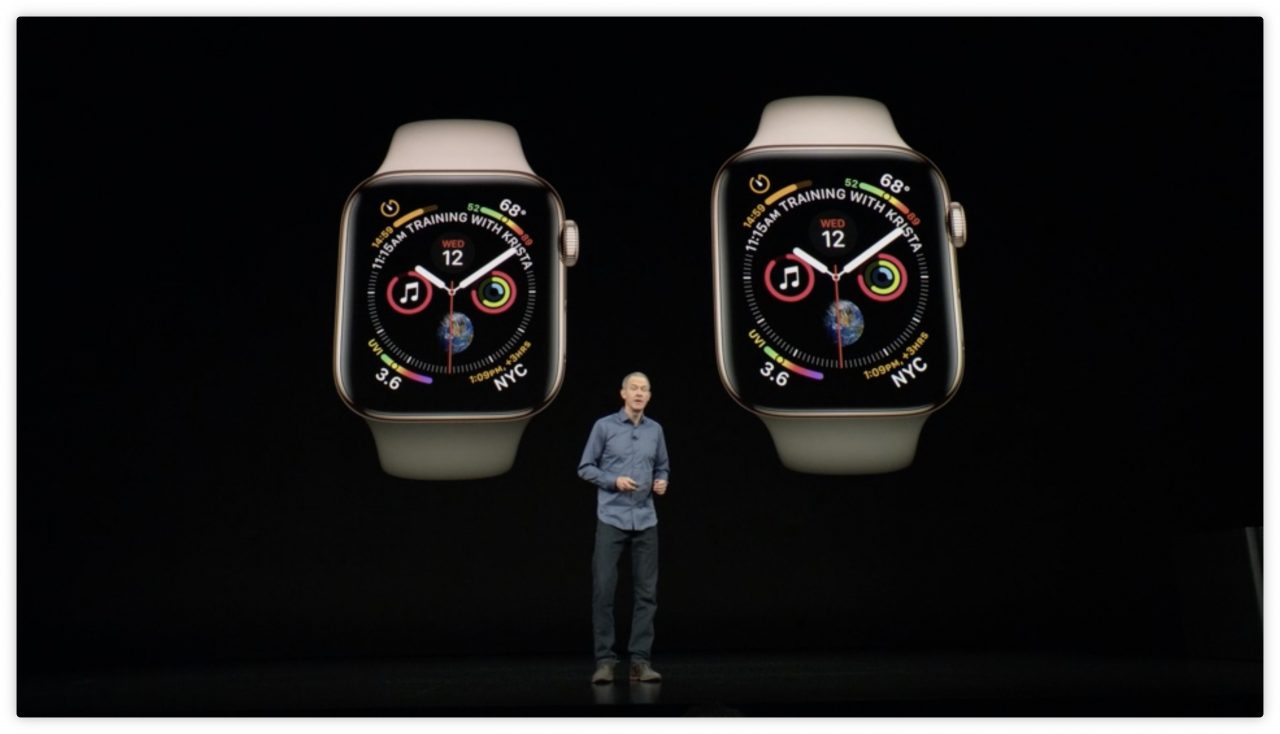 Apple Watch Series 4
First up, announcements about the Apple Watch Series 4. The main updates were largely around the size of the screen which now comes in 2 sizes- 40mm and 44mm and also has a 30% larger display.
The Apple Watch will run the new Watch OS5 operating system which comes with a whole load of additional health features. Owners can now monitor their own heart rate. In addition, improved accelerometer accuracy can automatically call for help if the owner experiences a nasty and can detect if you are immobile for over a minute in that situation. Arguably one of the most impressive health features is the built in electrical heart sensor where users can now take an electrocardiogram (ECG), the first of it's kind in a smart watch and can help to detect early signs of heart conditions or diseases.
Owners will also now be able to view flight boarding information, track sports team scores and more in the new Apple Watch Series 4.
iPhone XS, XS Max and XR
Apple revealed not one, but a trio of three phones- the XS, XS Max and a slightly cheaper version, the iPhone XR. They come in three colours- gold, sliver and space grey. These new models are the biggest (and most expensive) handsets to have ever been released by Apple.
The new phones features X-style screens that run from edge to edge in an effort to maximise the display without make it awkward for users to hold and use. The iPhone XS has a 5.8 inch screen and the iPhone XS Max has a 6.5 inch display. The super powerful A12 bionic chip promises to load apps 30% faster.
The phone will come with a whopping 512 gb (half a terabyte) of storage meaning more movies, music and photos than ever before.
The camera on the phones have also been significantly updated, boasting a 12 megapixel camera with optical image stabilisation. The device also has a new feature called smart HDR (high dynamic range) which combine multiple shots in various exposures. Every time you snap a photo with Smart HDR, the phone captures a primary 4-photo buffer, secondary interframes at different exposures, and a long exposure for shadow details. The phone then analyzes all the photos, selects the best portions of each, and then combines them to create an optimal version of what you're trying to capture. We thought this was pretty impressive but also not a million miles away from Google Pixel camera either.
The iPhone XR was announced as a cheaper version of the XS series, with a less premium LCD screen and a camera system not as advanced as the XS series. The XR however still features many of the higher end functionality of the XS series including facial recognition and the A12 bionic chip.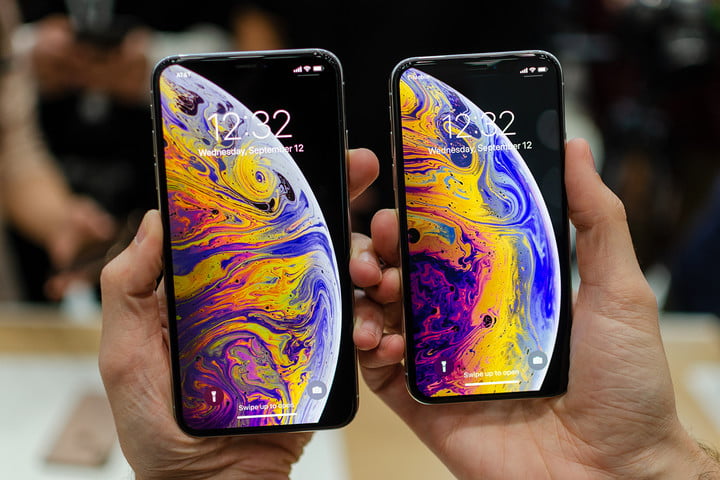 Apple OS Updates
As well as the product announcements, Apple announced several operating system updates including Watch OS5, the fifth iteration of Apple Watch software. They also covered the new available updates to iOS 12, designed to speed up the device and reduce bugs.
Apple will also push out the newest software update for Apple TV's next week (tvOS 12) Which incorporates Dolby Vision and Dolby Atmos support. It was also feature "zero sign on" capability for Apple TV to make signing into third party apps almost instantaneous.
There's been some controversy in the media regarding the pricing of the new iPhone handsets in particular with the iPhone XS Max coming in at a whopping £1449- the most expensive iPhone to date. It will ultimately depend on the individual and what your preferences are for your device whether you reckon it's worth the price or not.
We will certainly be testing out a few in the office upon launch- keep your eyes peeled!