By: Mhairi Duff, Senior Project Manager
Katie Rose Hester, Content Writer
Three years ago, I wrote a blog about my new job as a project manager at xDesign (you can read it below). I wrote about what attracted me to the role and the company in the first place, my day-to-day schedule, and ergonomic chairs of a quality that I had never experienced before.

Mostly, I wrote excitedly about how great it was to find a role and a business that challenged me, supported me, and helped me grow as a professional, even after just a few months.
Now, I'm able to read those words (from the comfort of an ergonomic chair, of course) and confidently reaffirm that this job, and this company, are still challenging me, supporting me, and helping me grow.
Of course, a lot has changed in the last three years: Snickers released their peanut butter version (which is amazing), the BBC gave us "Race Around the World," (a marvel of modern television) and the word 'Covid' was officially listed in the Oxford English Dictionary (personally, I preferred the addition of "YOLO" in 2012).
But one thing that I can honestly say hasn't changed is my attitude towards my work and my colleagues (yes, even after a year of working from home!). I continue to be surprised and delighted by my teammates who genuinely embody the core values which we live by at xDesign - collaboration, innovation, and teamwork.
Of course, some things look different now than they did when I first started working here. In particular, one unexpected (but welcome!) twist has been how rapidly the business has transformed since I started with the company - we've become more sophisticated with our processes and standards, we've doubled in size (and are still growing fast) and the clients/projects have become bigger and more complex. Yes, remembering many new names and faces is a challenge, but in spite of all of the changes, life at xDesign continues to be business as usual - work hard, and have fun while you do it.
I've learned so much already in my time here and know that I have so much still to learn from the amazing people and clients that I work with, so here's to the next three years of learning, growing, and (hopefully) new additions to the Snickers line of products.
*It's actually "senior project manager" these days!
Read the original blog below.
My Journey So Far: My First Few Months as a Project Manager at xDesign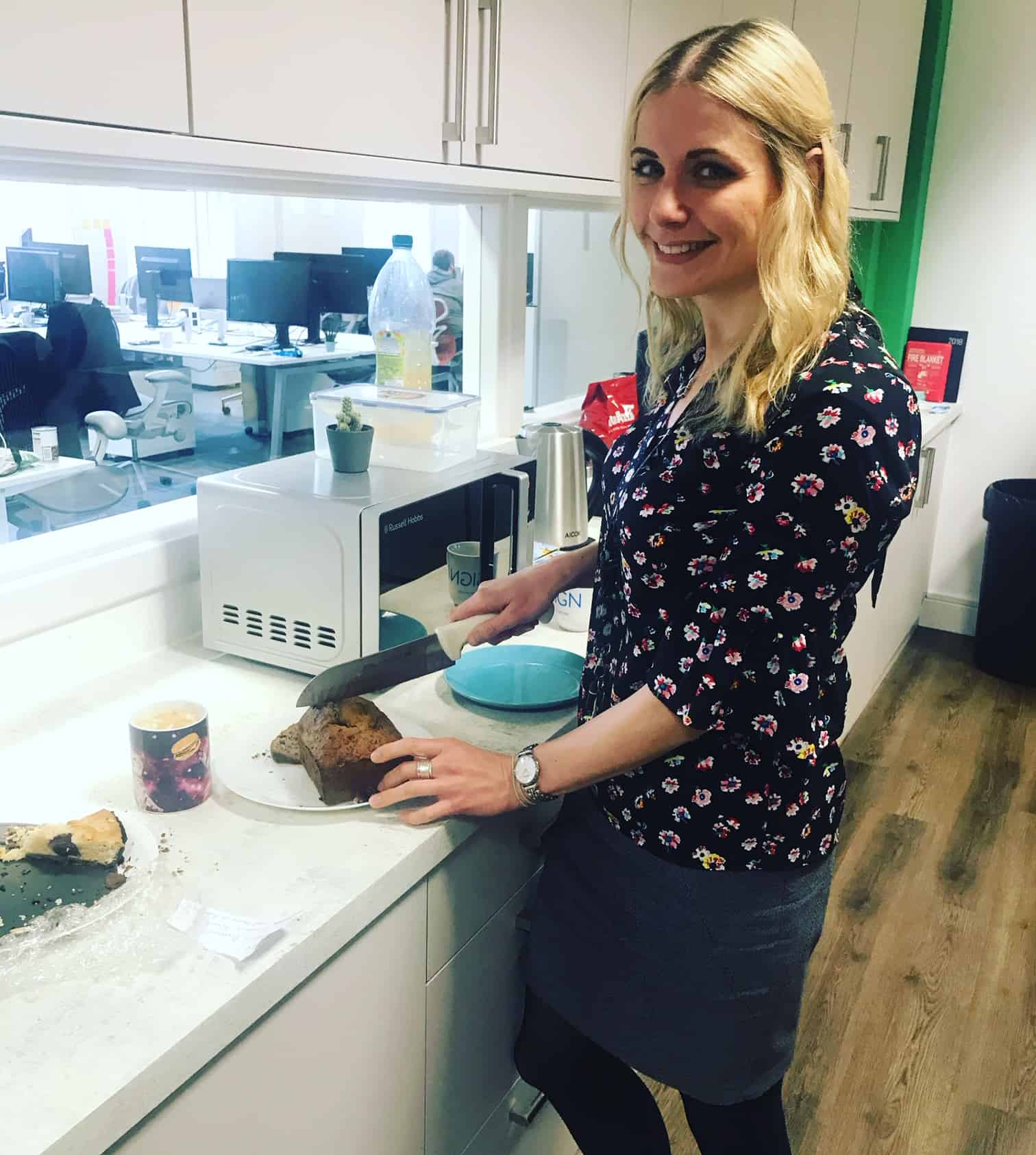 Hi, my name is Mhairi. I don't own any Apple products, the last game I played was Tetris on my Dad's Gameboy, and I've never written a line of code in my life. I'm also the newest Project Manager at xDesign, a bespoke App Design Agency based in the wonderful city of Edinburgh.
My journey at xDesign started with the job advert - it portrayed the company as a contemporary and fun place to work and I instantly felt a spark of intrigue. The company clearly defined the culture from that first communication; colleagues, it told me, are encouraged to use initiative to drive best practice and to be themselves at work. I was interested whether these claims were lip service or had a basis in fact, so I applied for the role.
As you know, my application was successful (sorry for the spoiler). Now let me tell you what I've found…
I walked in on my first day and was greeted by a sea of smiling faces, happily ensconced in "ergonomic" swivel chairs that I later discovered cost more than an average monthly salary. My first few weeks were a blur of remembering names, figuring out what 'API' stands for, and getting to know my assigned project teams. I was blown away by the easy way in which the teams worked and laughed together, getting things done with quiet confidence and determination.
The day to day role is varied to say the least, and that is in part due to the large number of disparate clients. My first few encounters with clients ranged from a Golf Course to an Investment Bank, and everything in between. This leads to you learning a lot of context about things you never thought you'd learn about, or never even knew were a thing…! I did, and do, find the context switching to be energising - I've always liked meeting new people and learning new things, and my current role is absolutely fulfilling those two passions. In addition, the background of my new colleagues, so it turns out, is extremely varied, with previous jobs including the Military Police, a Game Tester and a Chemist. This work experience adds a whole new dimension to discussions and workshops, helping to draw out new and inventive solutions and ideas.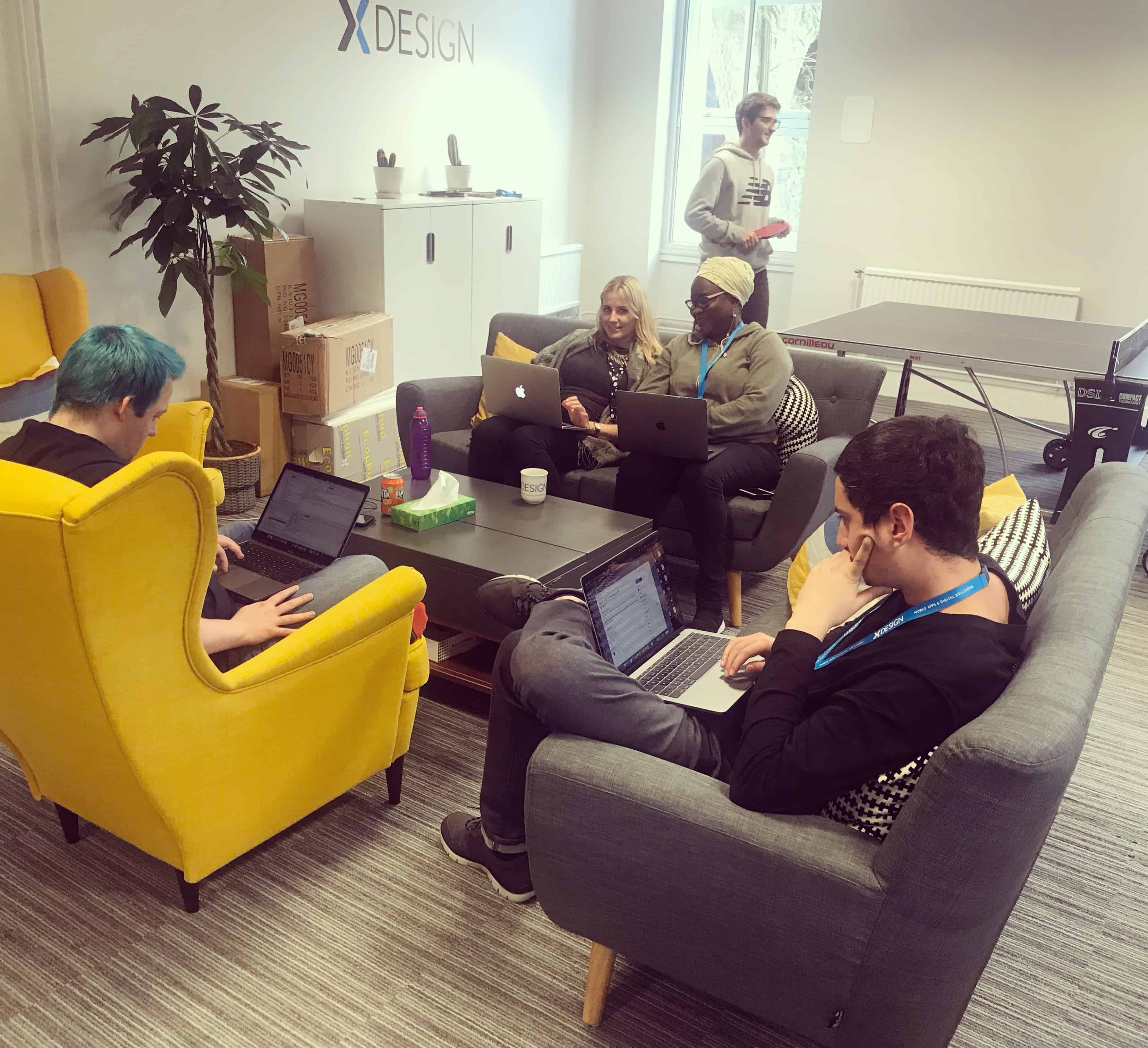 As for the tasks at hand, the business really does encourage colleagues to utilise their potential and to forge a new path for just about everything. I've created templates, suggested new processes and tweaked the way in which we communicate changes with clients, and that's only in the first two months. The autonomy is thrilling, and I get the sense that my colleagues also enjoy the freedom it gives them to do their job in the way which works for them (in other places, this is known as "Job Crafting").
Despite being a smaller company than I'm used to (less than 50 people), it was quickly apparent that there is a defined set of values that my colleagues live and work by. The culture of team work and collaboration results in people speaking their mind, looking out for one another, working hard, and laughing throughout the whole process. There are fortnightly all colleague lunches that are brought in by an external catering company for everyone to enjoy, every breakfast cereal ever manufactured (so it feels to me), and endless tea and coffee. There are also team nights out, board game evenings, ping pong tournaments and a bake off competition (which may have been my influence). All of these things combine to make a happy, engaged workforce, which in turn makes xDesign a great place to work.
Yes, I work for xDesign.
No, I wasn't bribed or told what to write in this blog post.
…and if you're wondering, the answer is yes. The "ergonomic" chairs are worth every penny.
We're always looking for talented people to come and join our team! If you thrive on collaborating with other teams yet given the autonomy to drive a whole range of different projects then look no further. You can check out our latest vacancies here or drop us a line at [email protected] for more info!